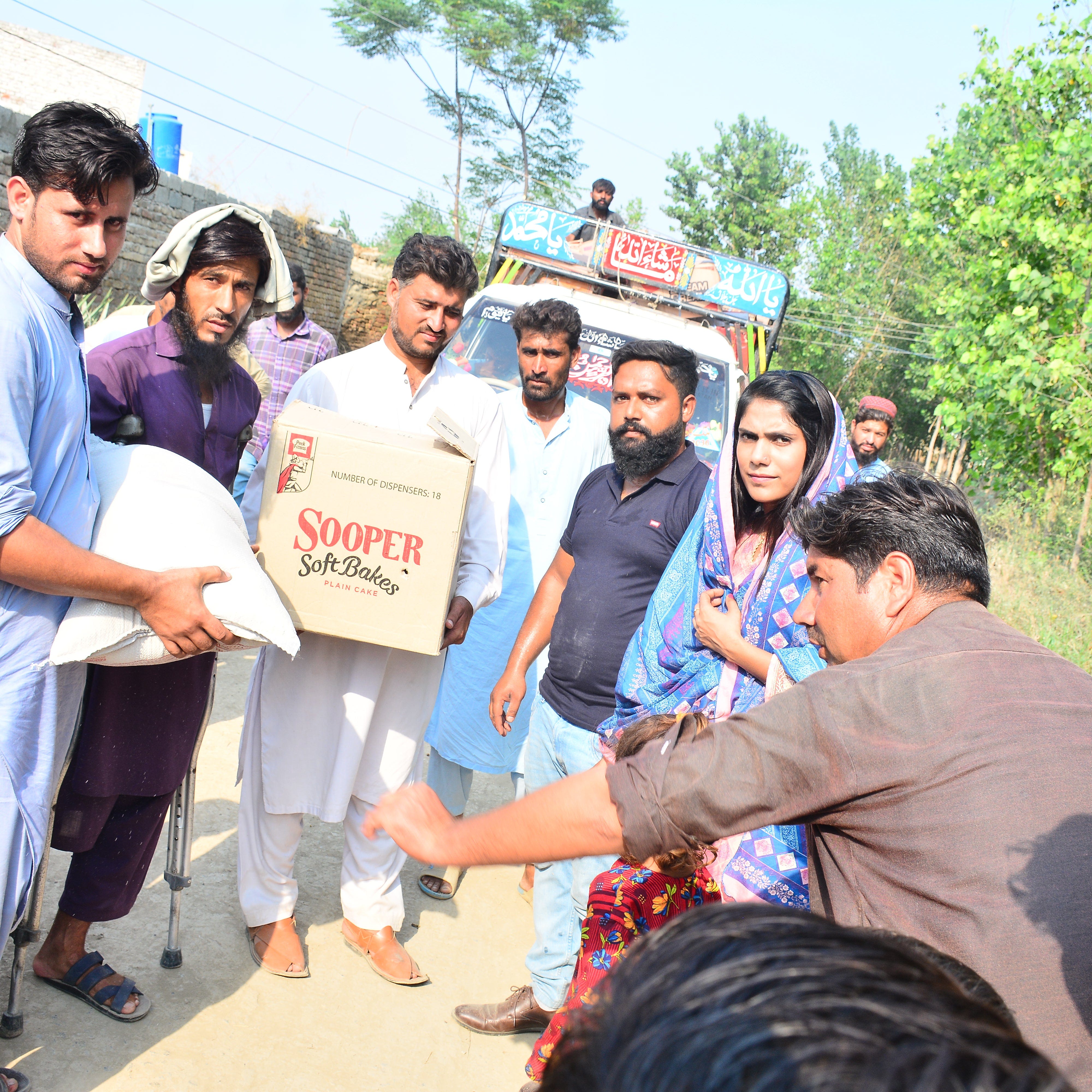 Flood disaster
in Pakistan
Hope for Children helps the affected people
Large parts of Pakistan have been flooded. Millions of people are in need. They have lost their homes, their fields have been destroyed, diseases are spreading and there is hunger!
Hope for Children staff and volunteers have distributed food packages to the needy population in the disaster region in north-eastern Pakistan.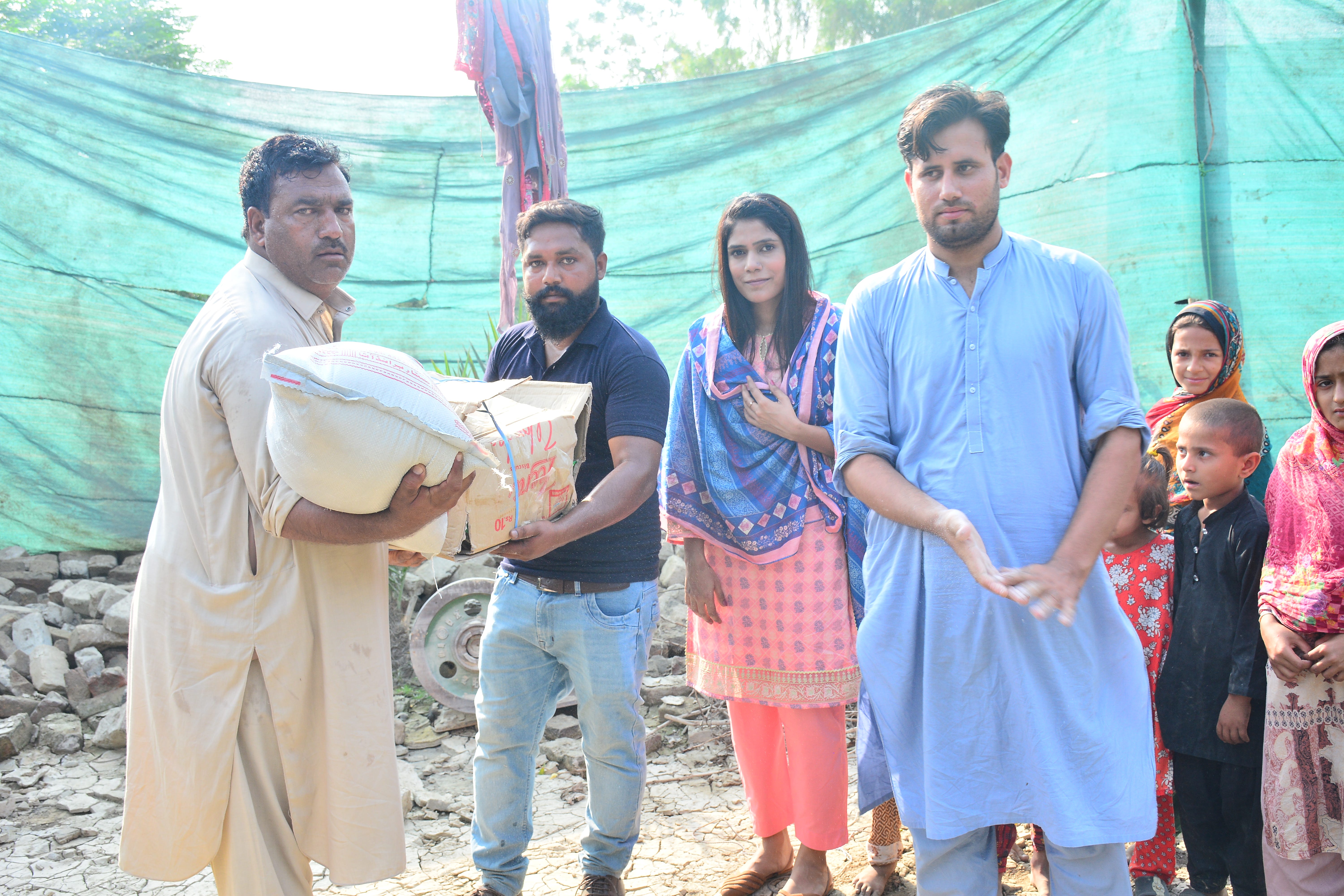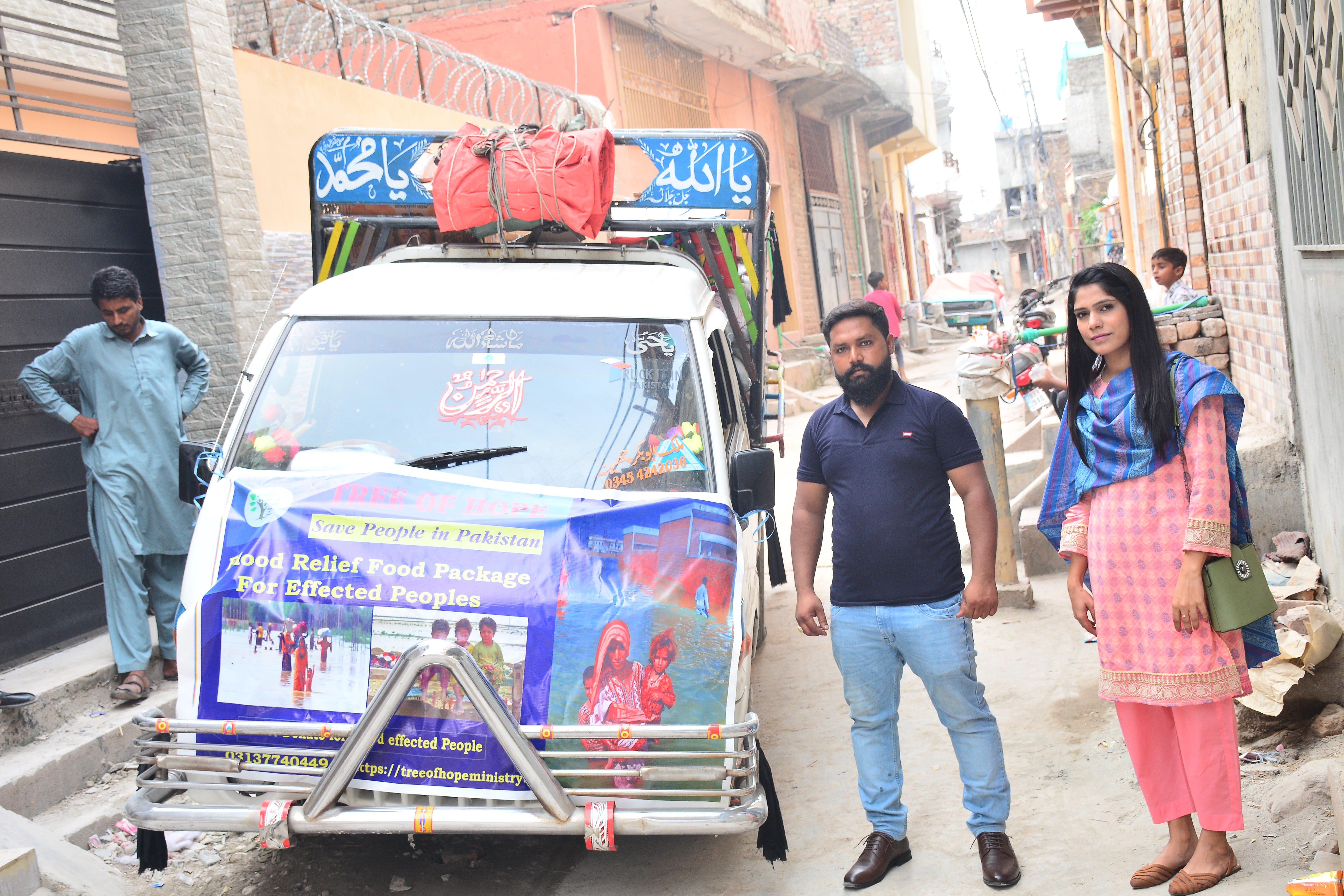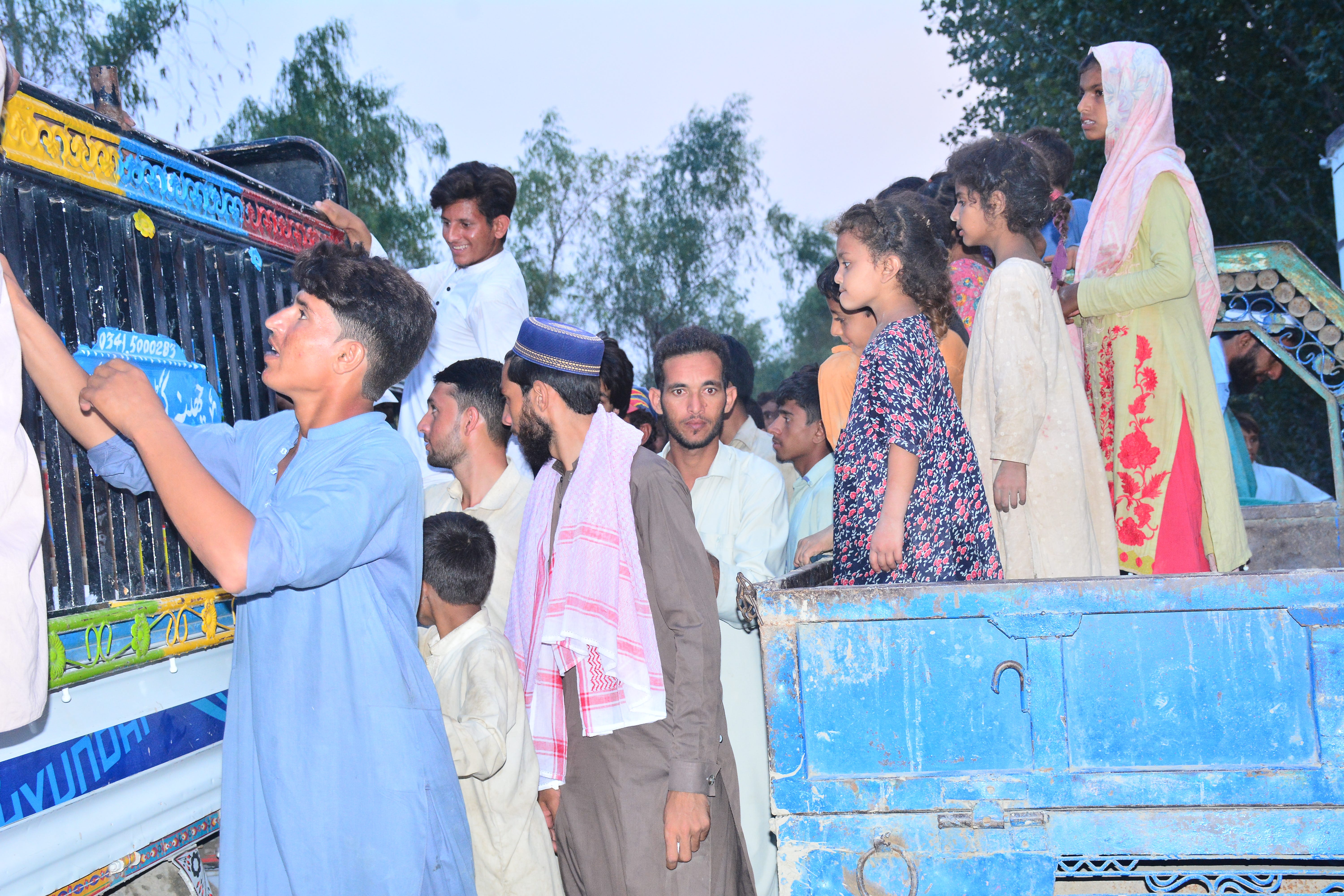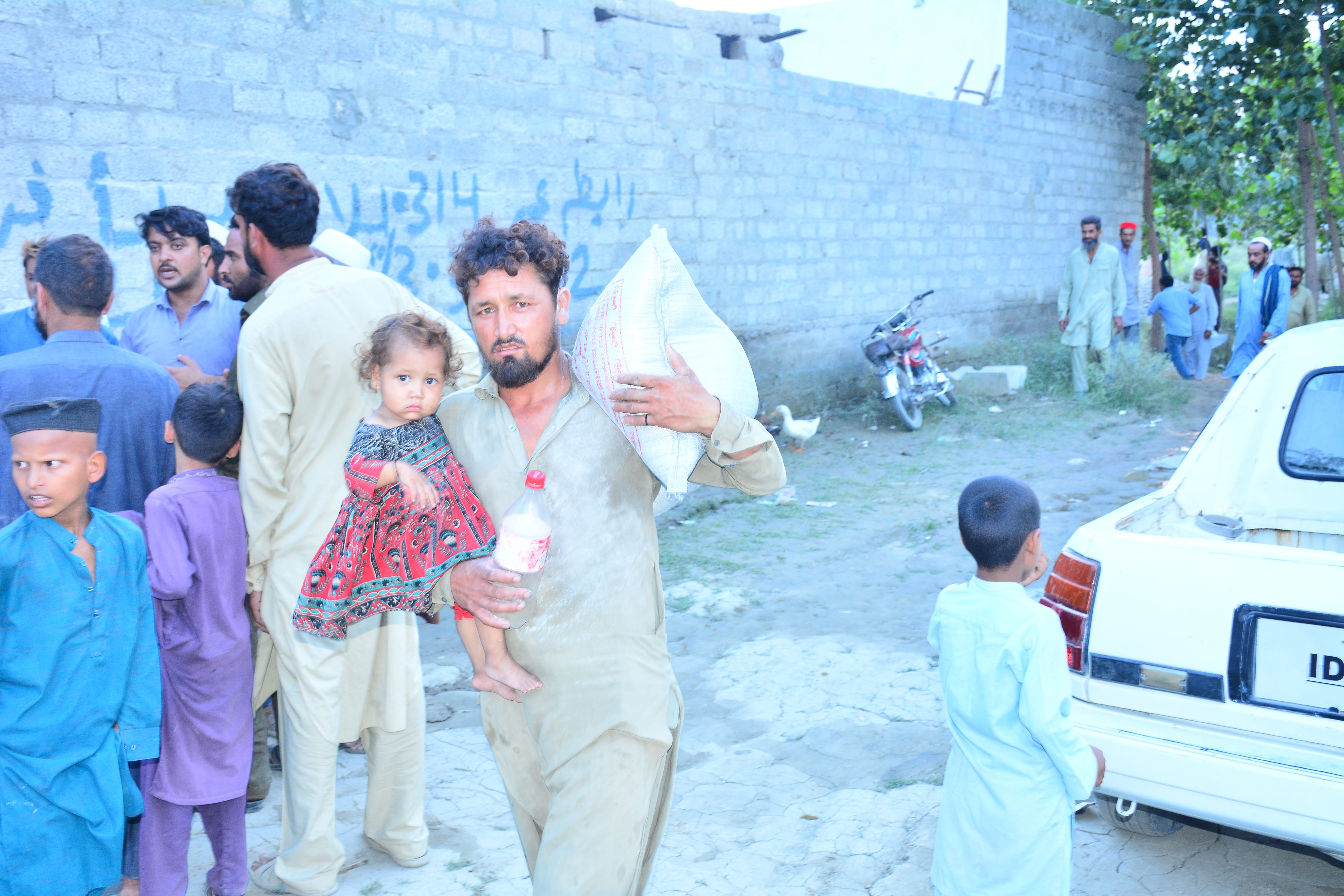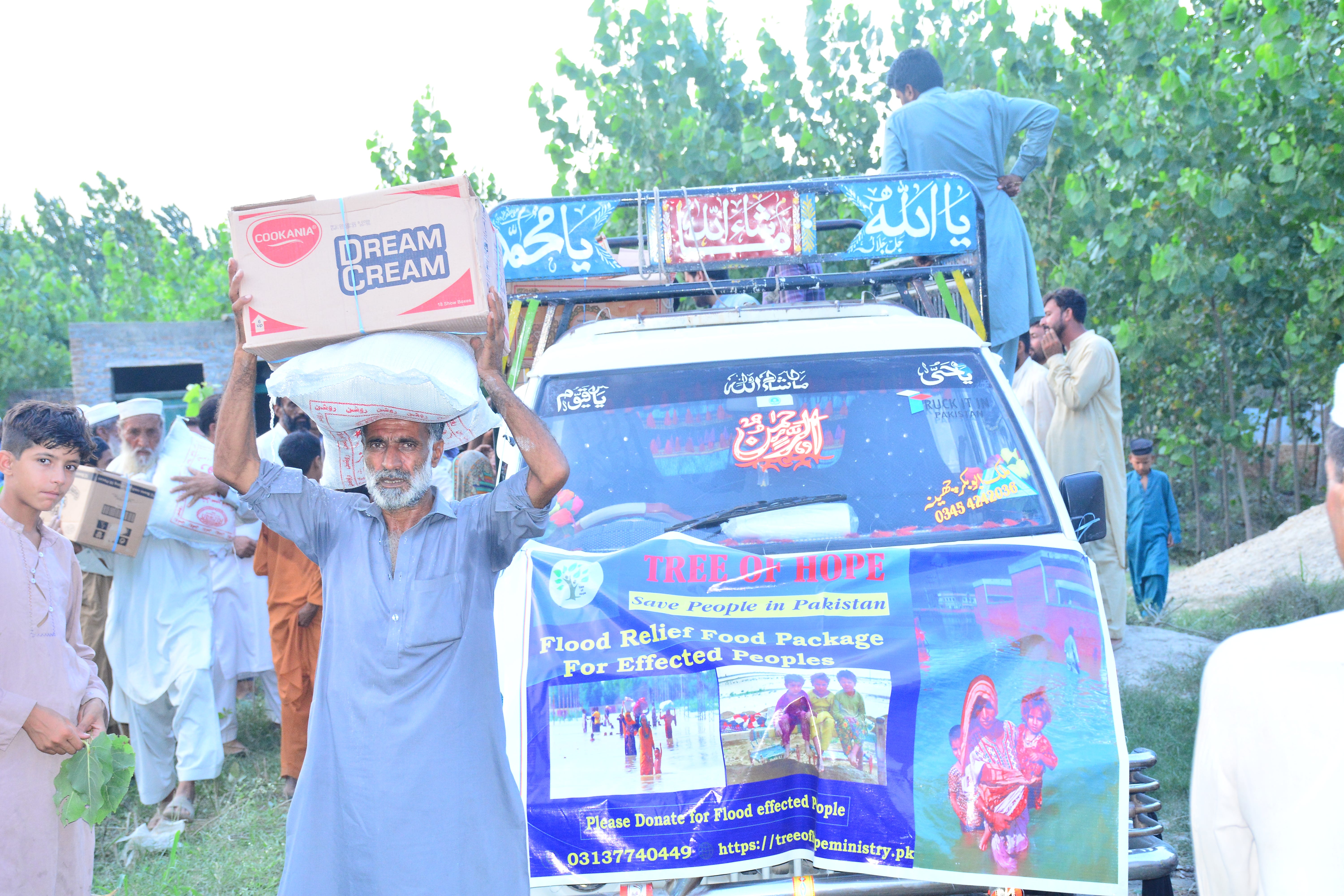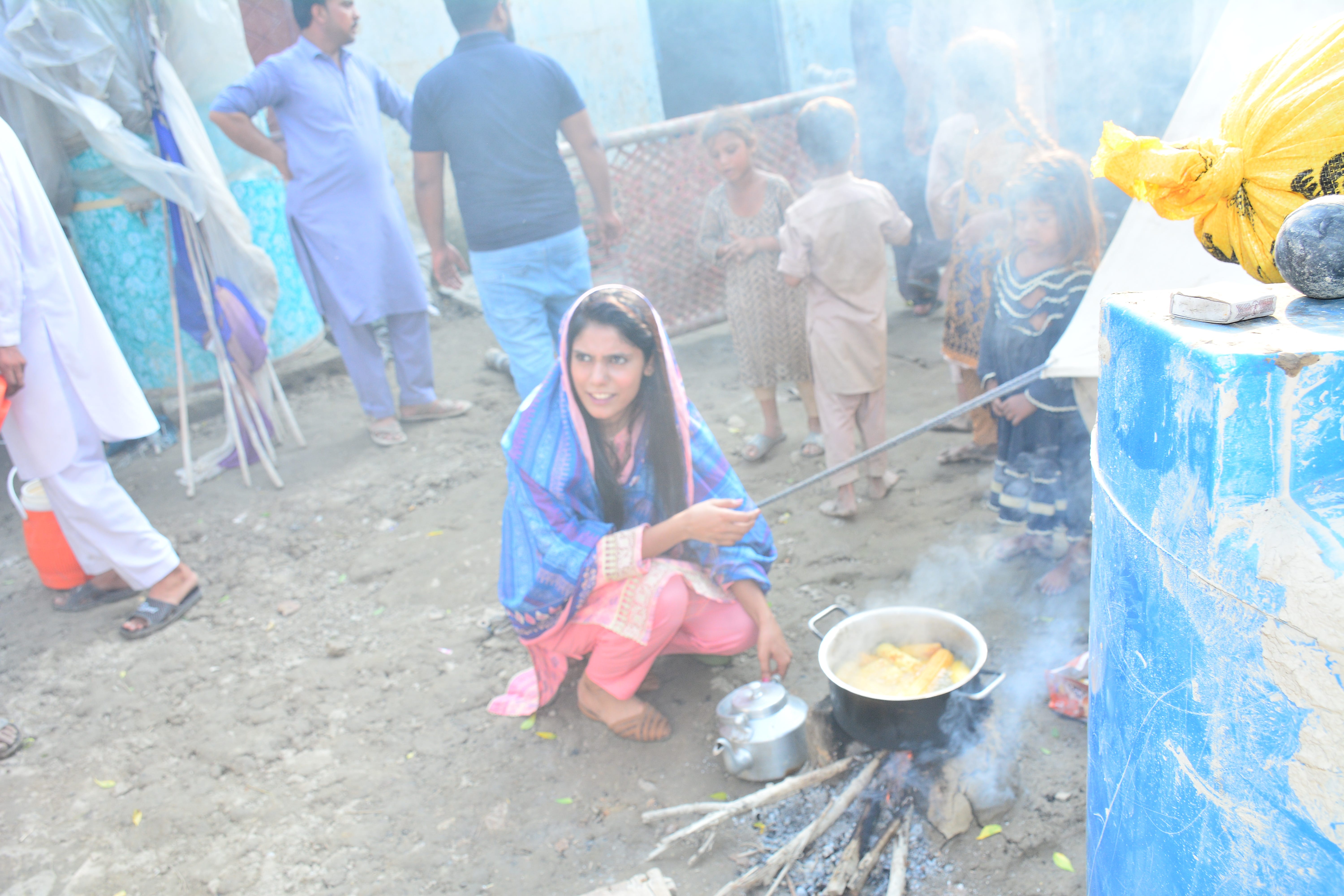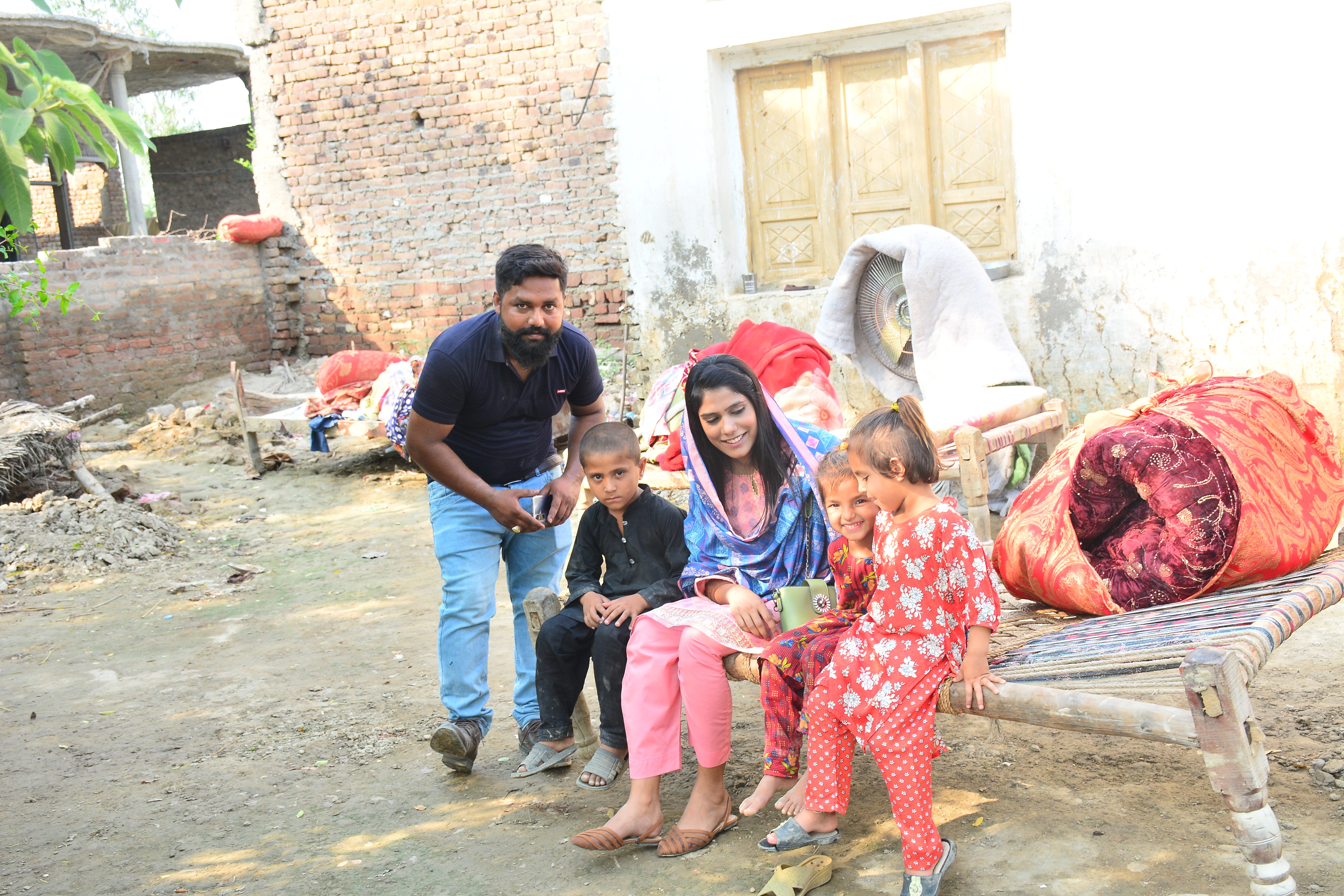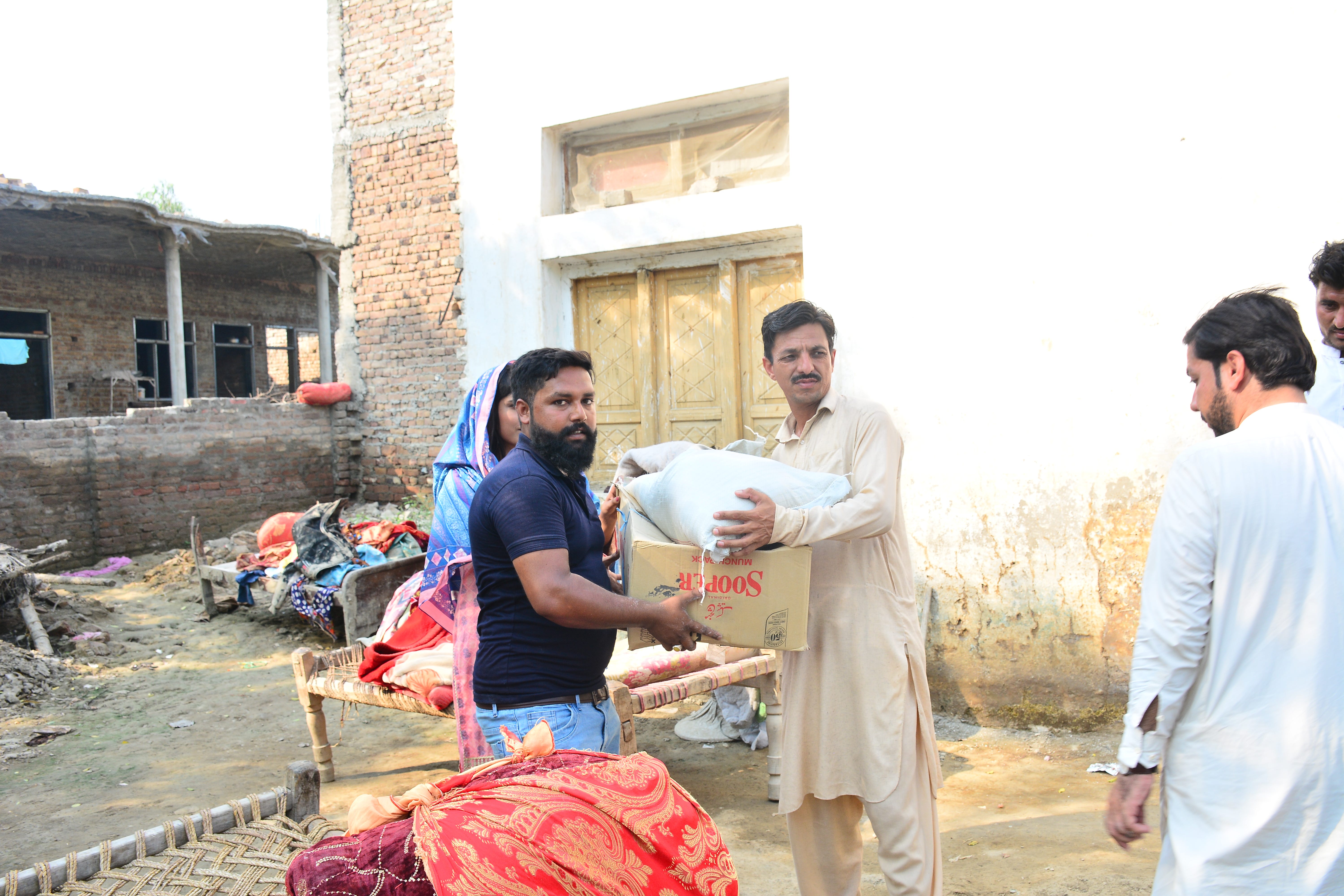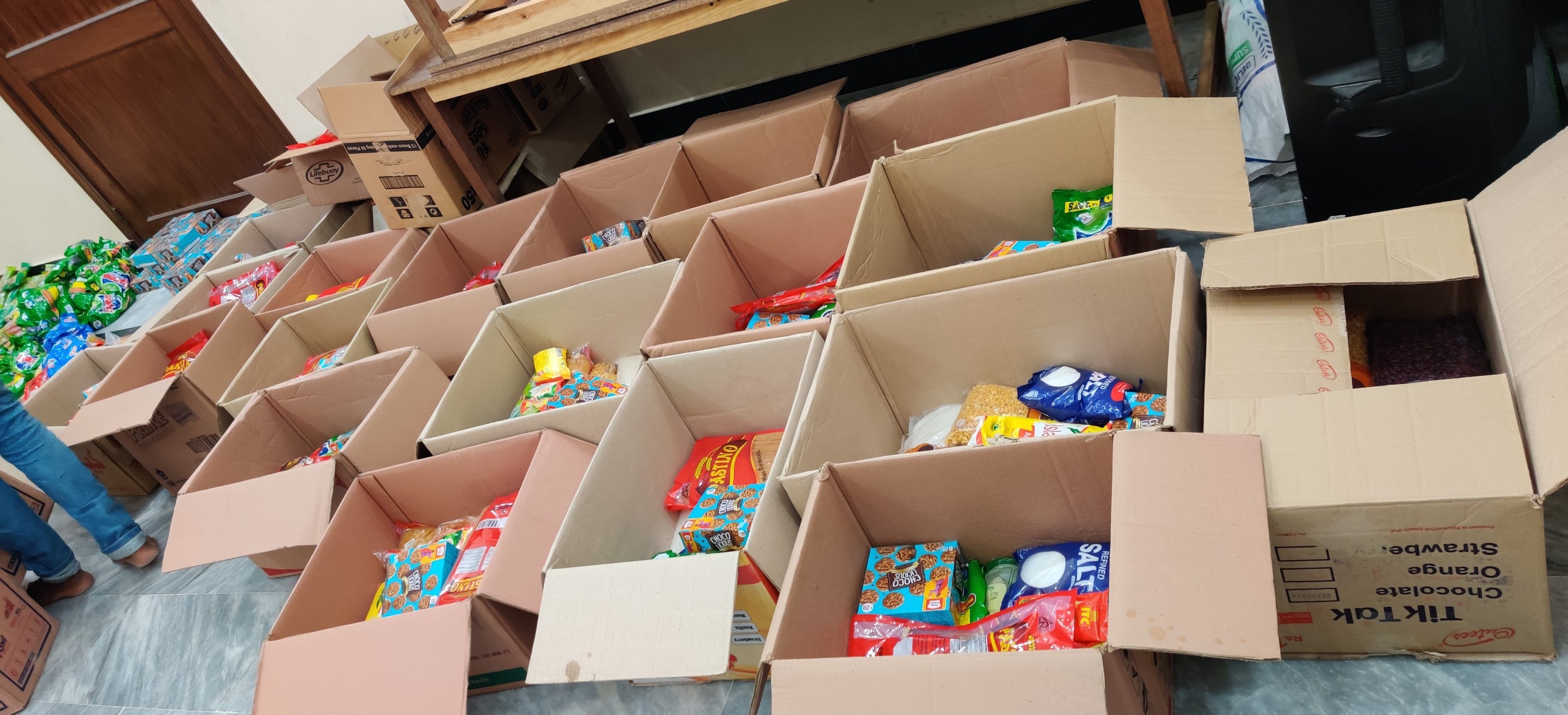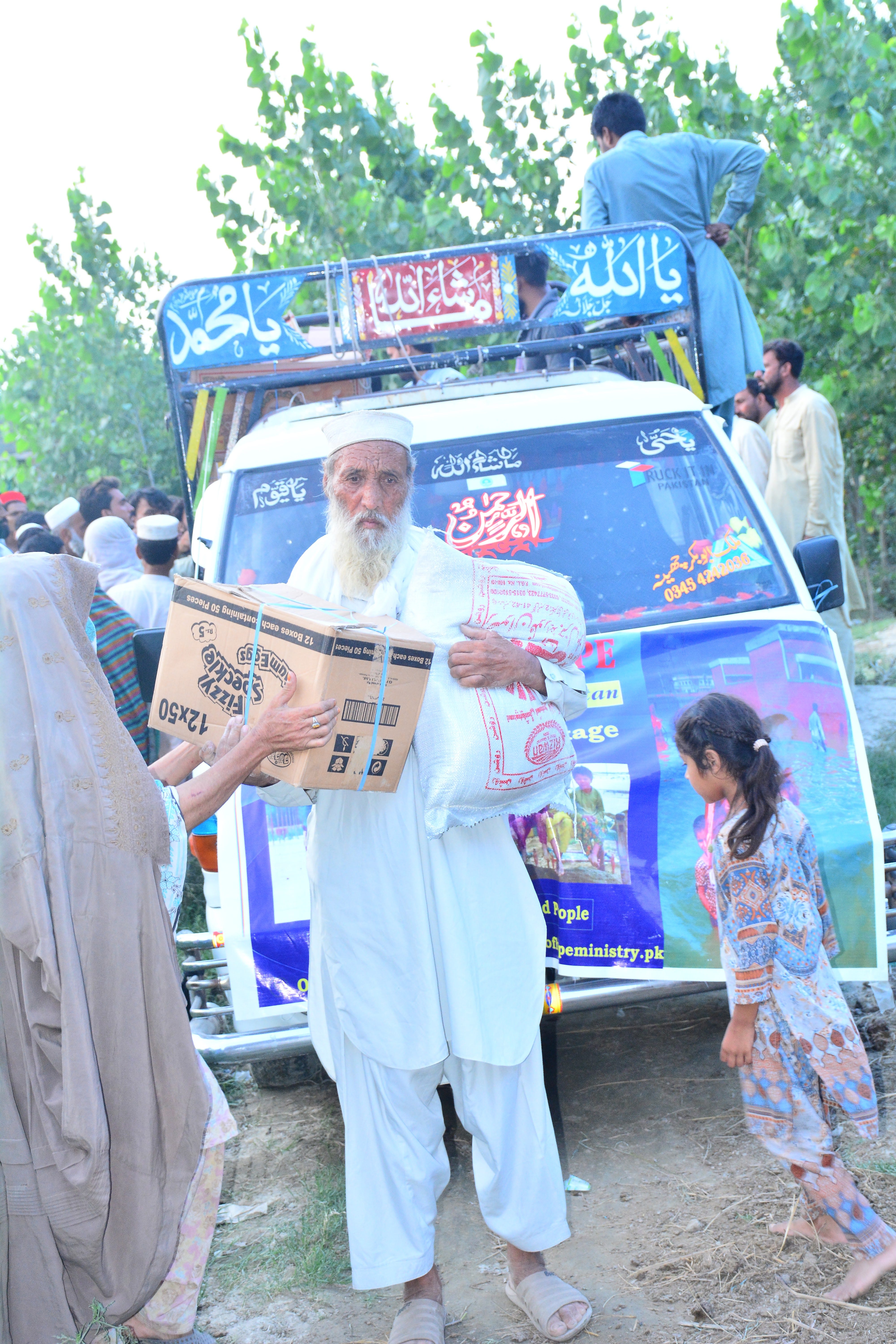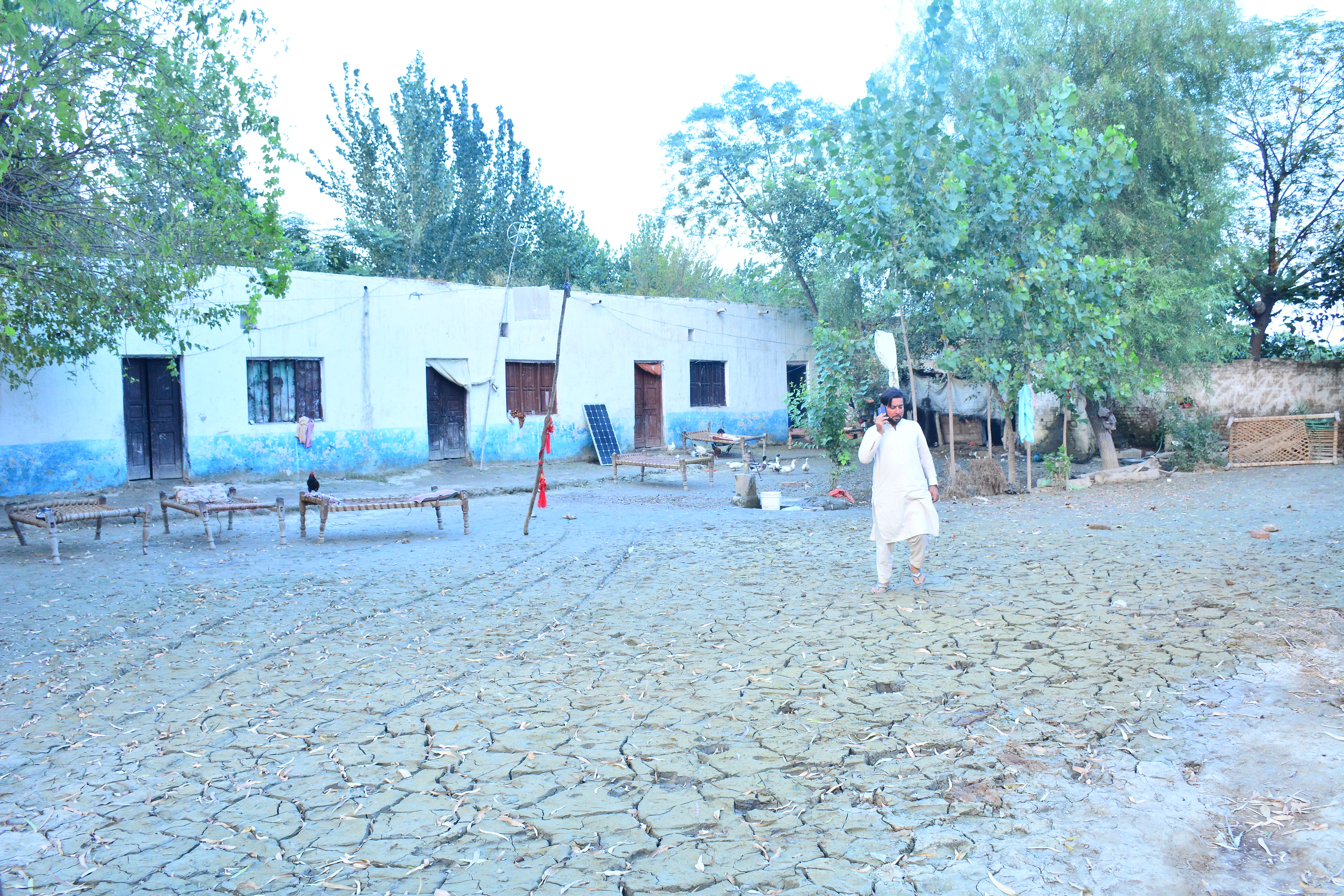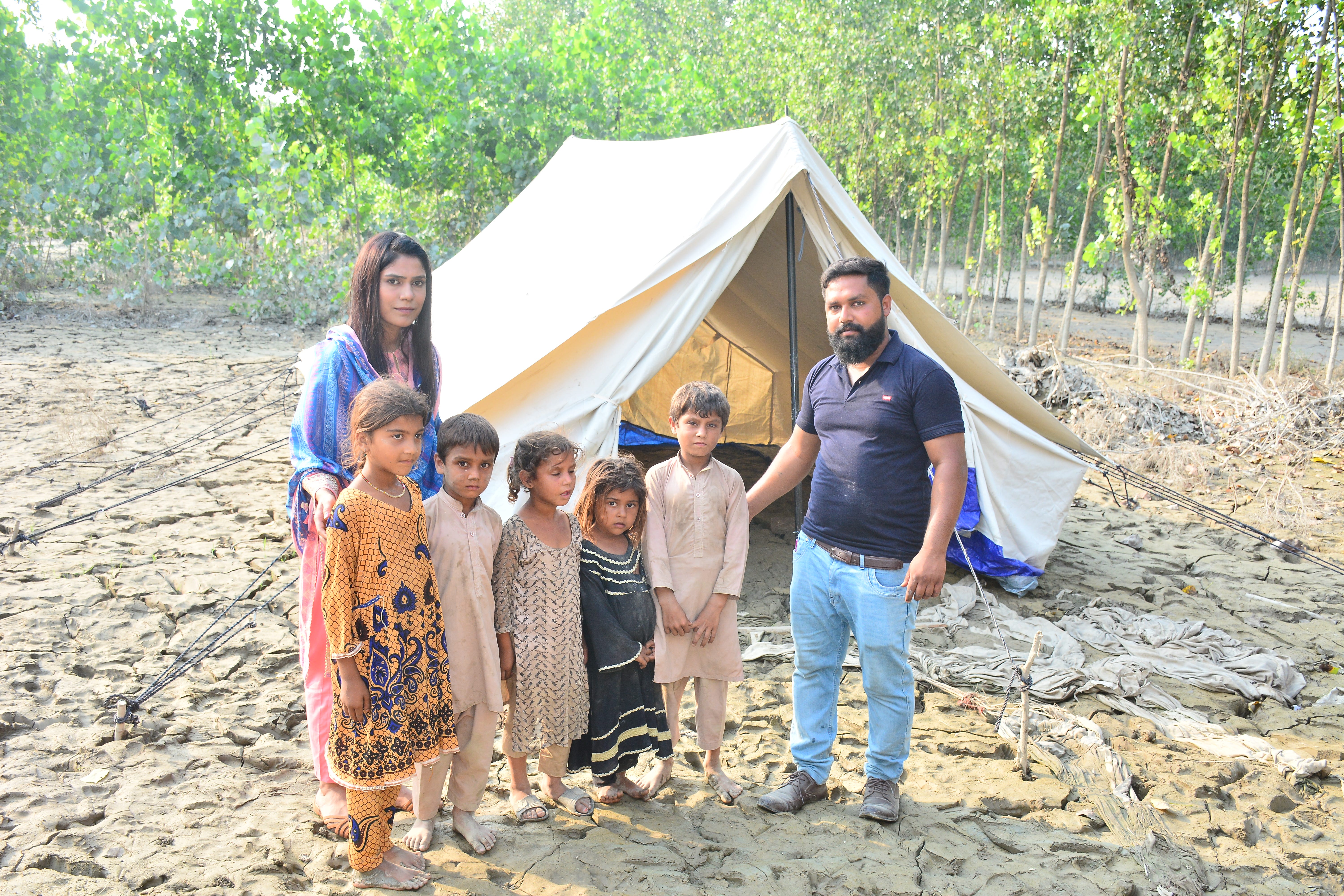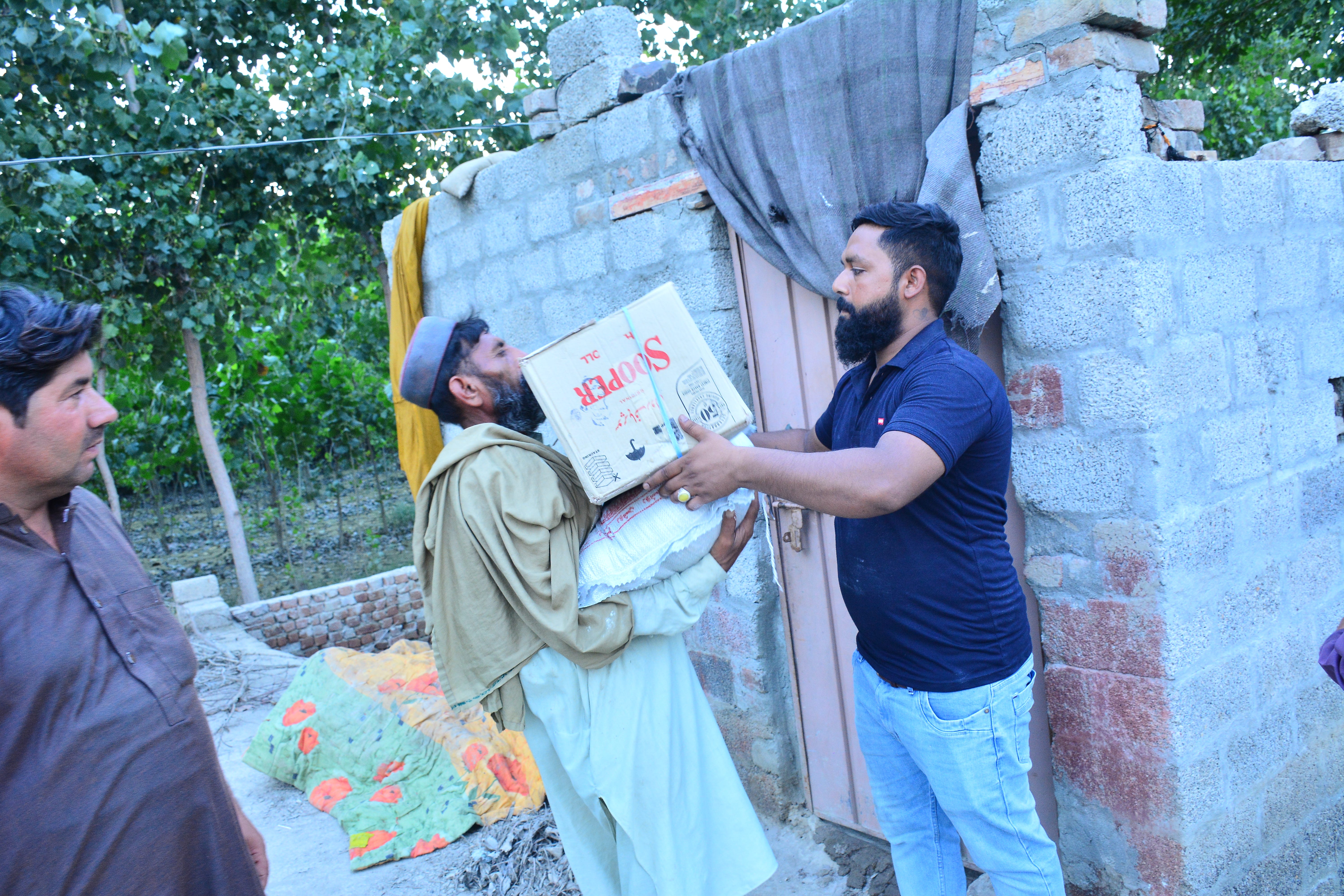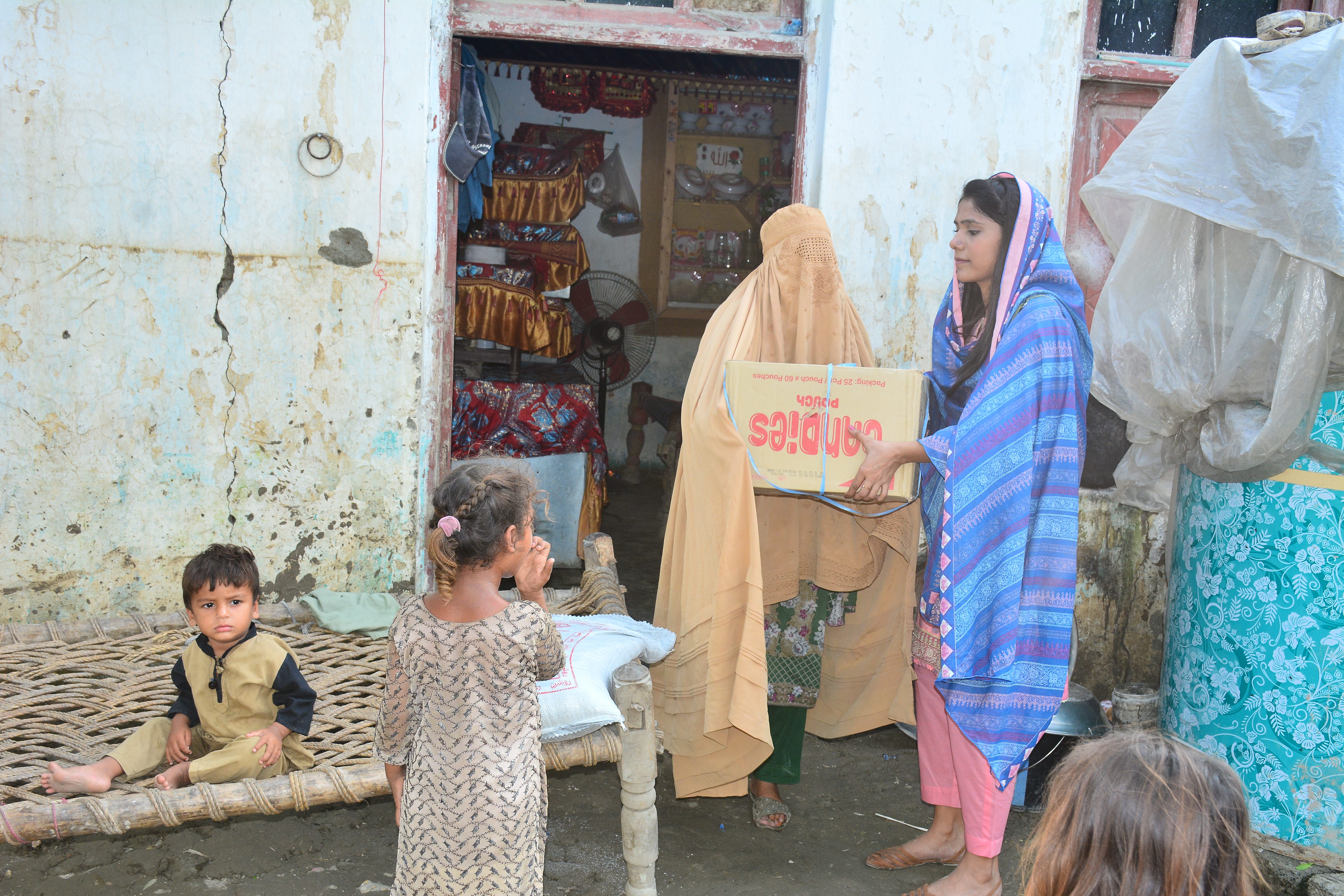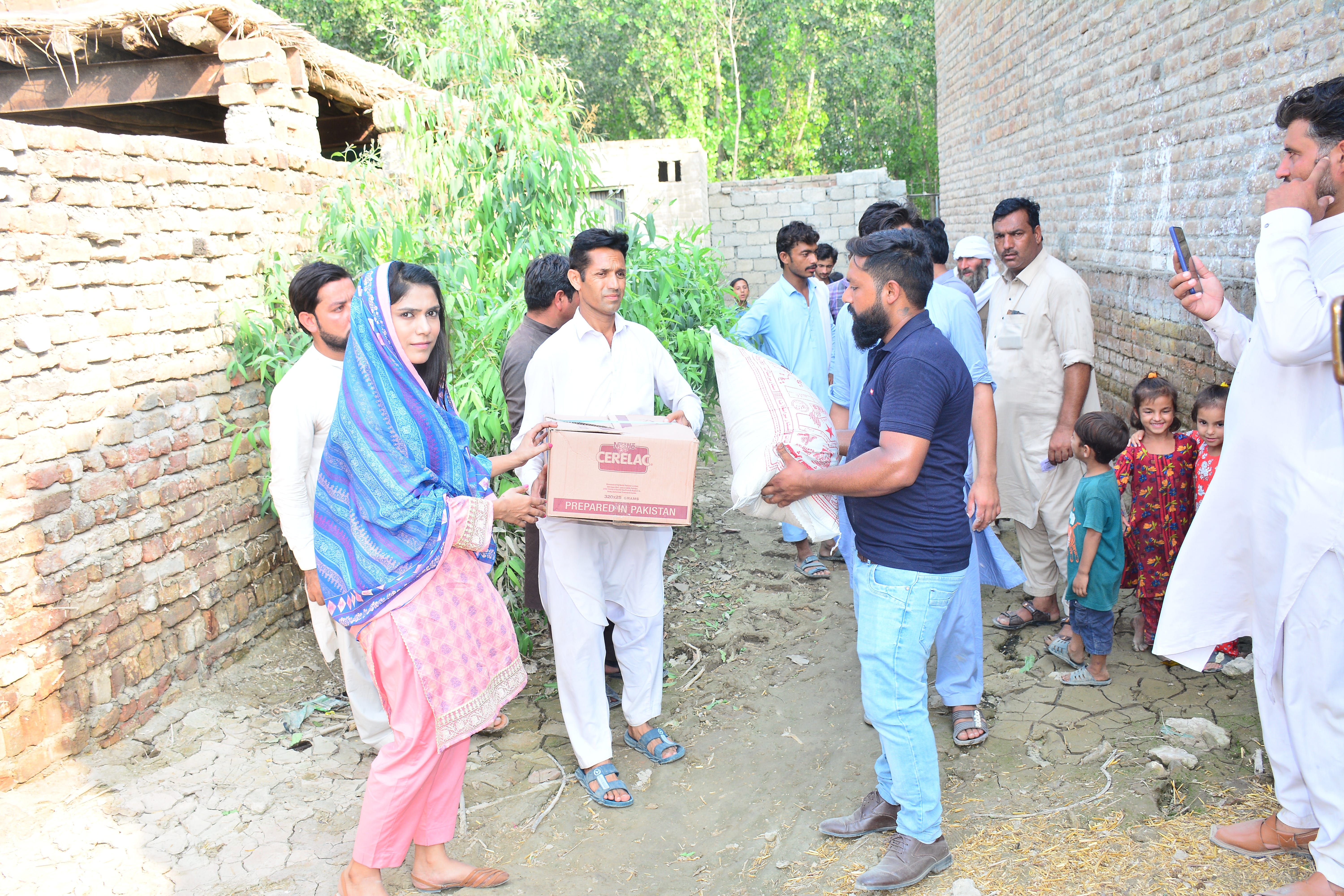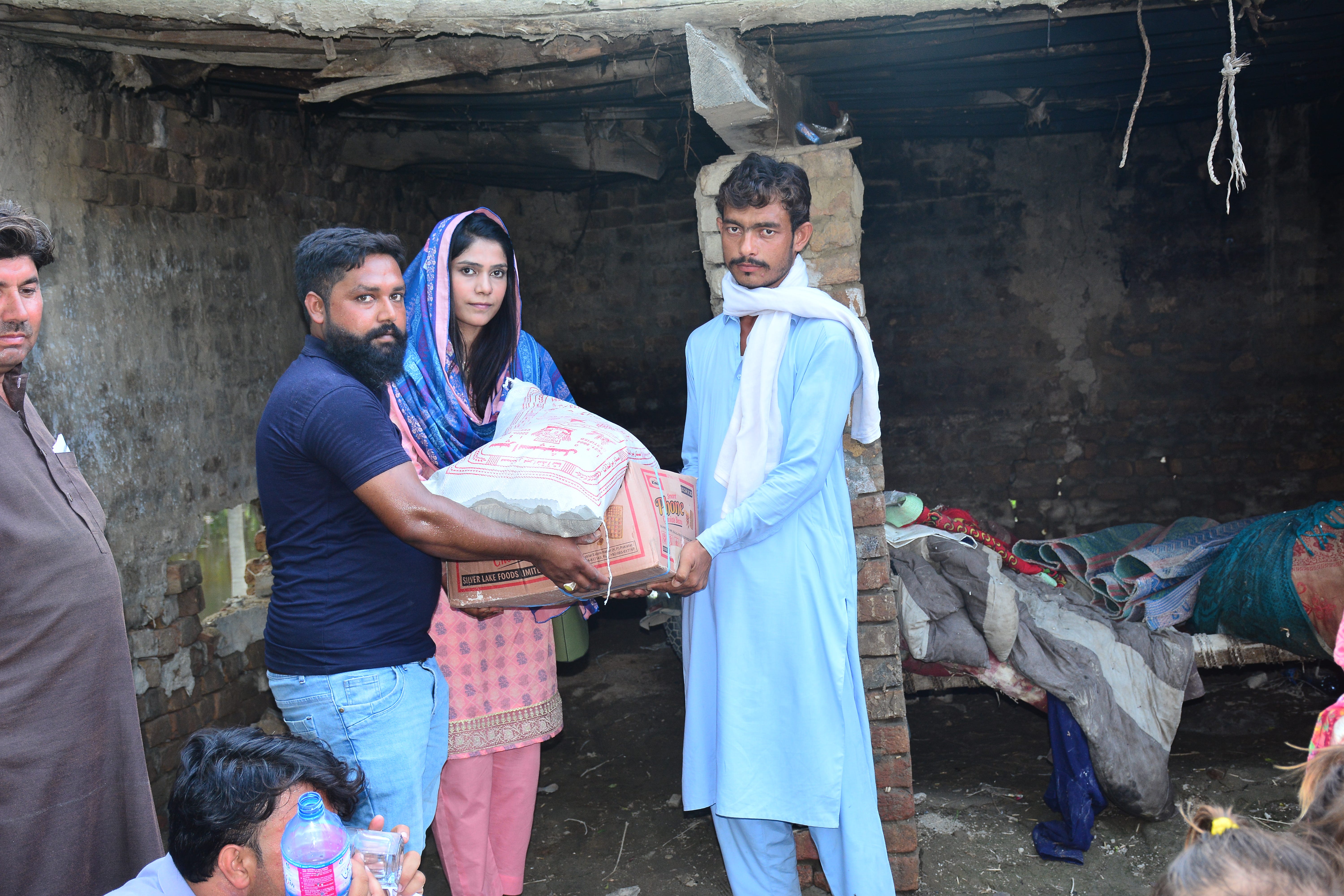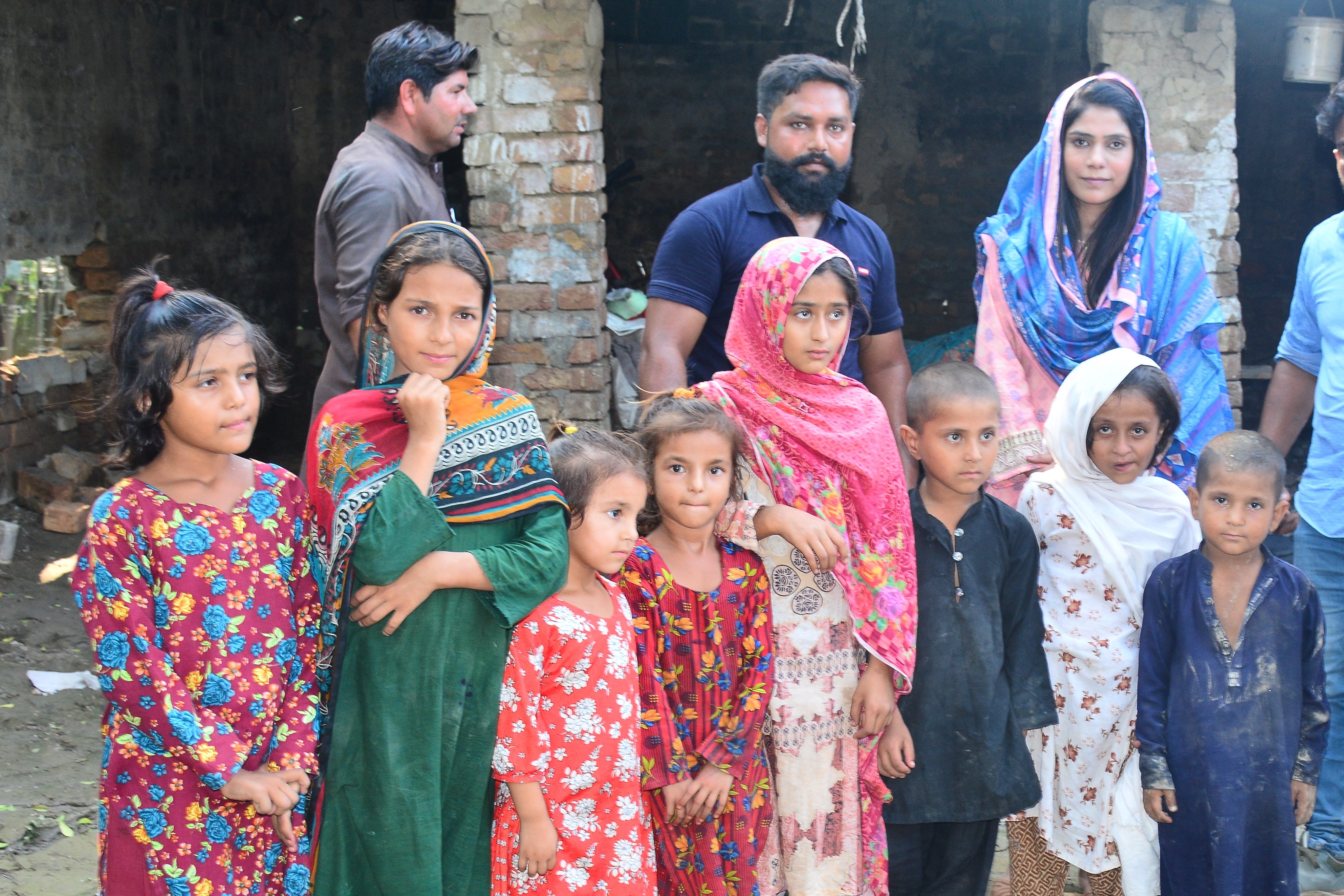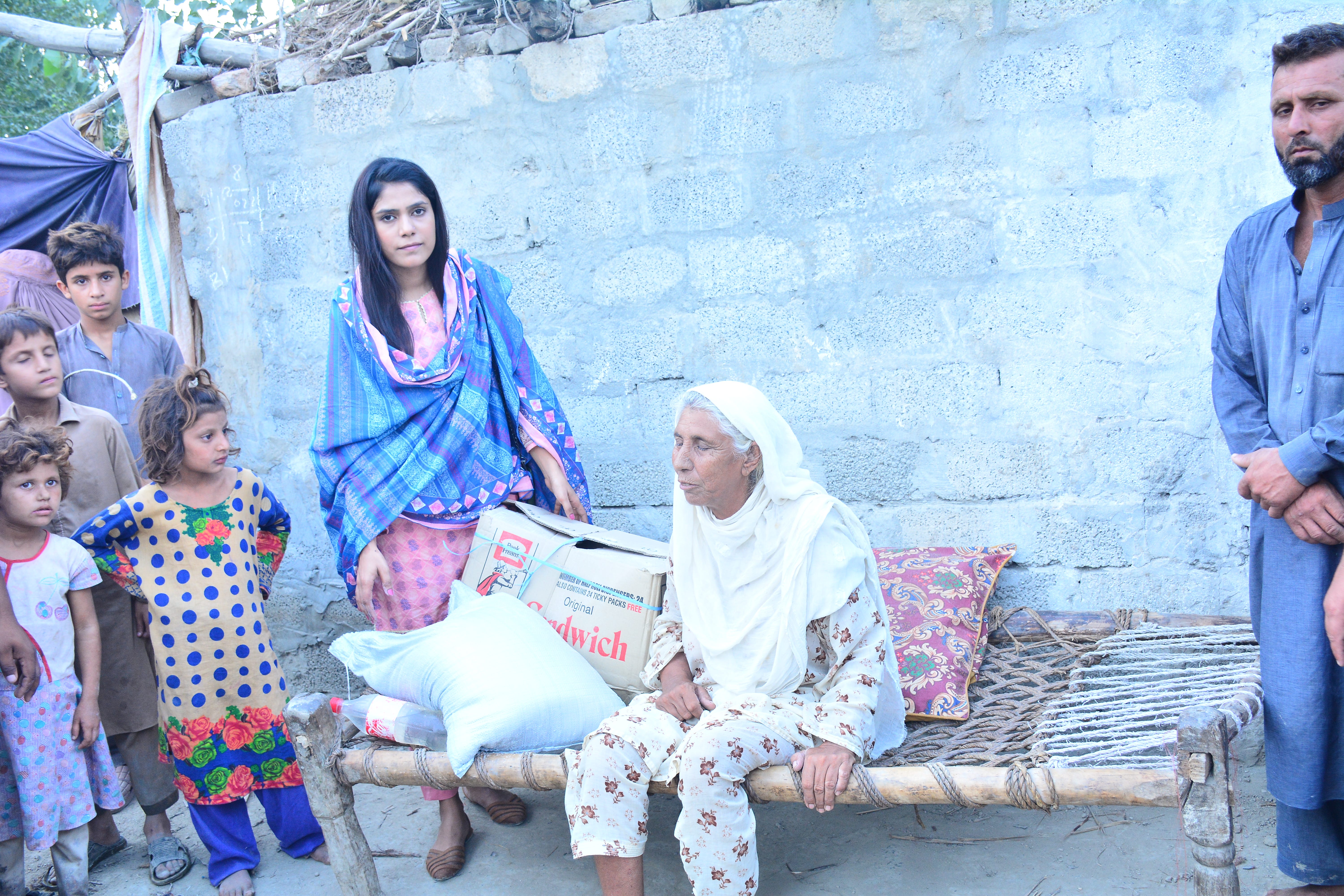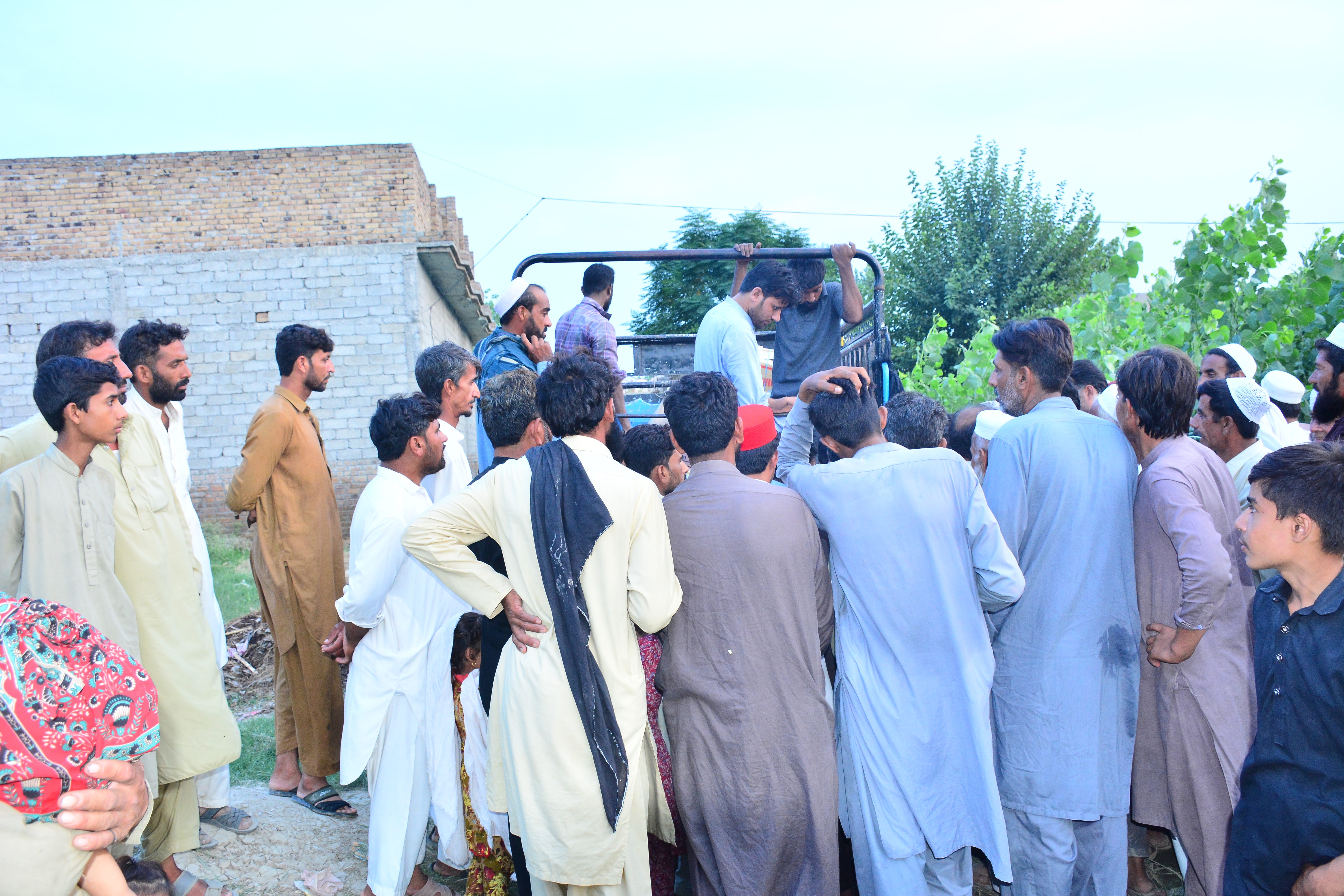 Flood disaster in Pakistan - we help on the spot
Nabeel and Sahrish, the children's home management team and volunteers shop for groceries in Islamabad
In our house of the children's home we put together food packages:
A package contains groceries, salt, hygiene items, pasta, rice: everything you need to live. It is enough for 2 weeks for a family
The children from the children's home also help to load the packages into the truck.
So, now we can start! The little truck is fully loaded. He is now driving to the town of Charsadda, 140 kilometers away, which is mostly inhabited by the Pasthun ethnic group.

What Nabeel and Sahrish find in Charsadda is shocking: the whole area has been flooded, leaving a thick layer of dirt and mud behind, making many houses uninhabitable.
Cooking is done on improvised fireplaces with wood.
Makeshift shelters were built from cloth and tarpaulin.
When the lorry arrived in the village, word got around quickly: an aid contingent had arrived. However, Nabeel and Sahrish's team would like to personally hand over the food packages to families in need.
Now they are looking for the families in their improvised shelters: Often everything has been destroyed, there are holes in the walls and everything is covered with a layer of clay.
An old woman gratefully accepts the package. A bed has been put out for her because her house is no longer habitable.

A family with five children has to stay in a tent, their field is covered with a layer of mud: the whole harvest has been destroyed.
The men of the families gratefully accept the food package and carry it home.
16 million people in Pakistan belong to the ethnic group of the Pasthunen, they follow the strictest rules of Islam: women have to cover themselves completely with the burqa and are not allowed to leave the house unveiled.
Even now, in the middle of the disaster area, women have to wear full veils, making relief efforts difficult.
It was not easy to move the van on the muddy roads.
The help is urgently needed, the necessities of life are lacking: Disease and hunger can spread quickly.
Children and the elderly are particularly hard hit: many schools have been closed.
Many people live outdoors behind tarpaulins: what happens to them when winter comes and it often gets very cold?
It will take a long time and major investments before the houses can be rebuilt and inhabited.
We thank Sahrish and Nabeel and all the volunteers for their commitment: But we can see that there is still a lot to do: This was just a drop in the bucket.
The people of Charsadda are grateful if they are not simply forgotten and if they are not left alone to their difficult fate.
In the meantime night has fallen. The last packages can be handed over to the families. So: And now the journey home, 140 km back to Islamabad.
A huge thank you to everyone who helped with this campaign. Tired but fulfilled, the volunteers drive back to Islamabad.
Hope for Children Pakistan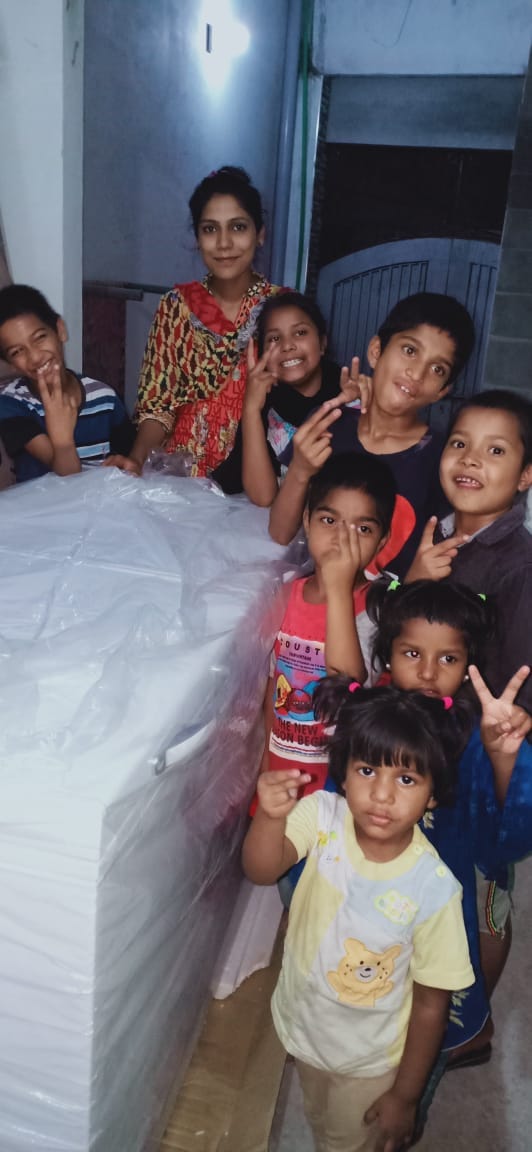 Donate for the children's home "Hope for Children" in Pakistan
You can achieve a lot with just a small donation: A child in the "Hope for Children" children's home in Pakistan costs around 80 Swiss francs a month. This covers all costs such as school fees, food, clothing, accommodation and care.

Bank details for donation:
CH56 0070 0114 8056 5440 4
Hope for Children Pakistan
CH - 8610 Uster